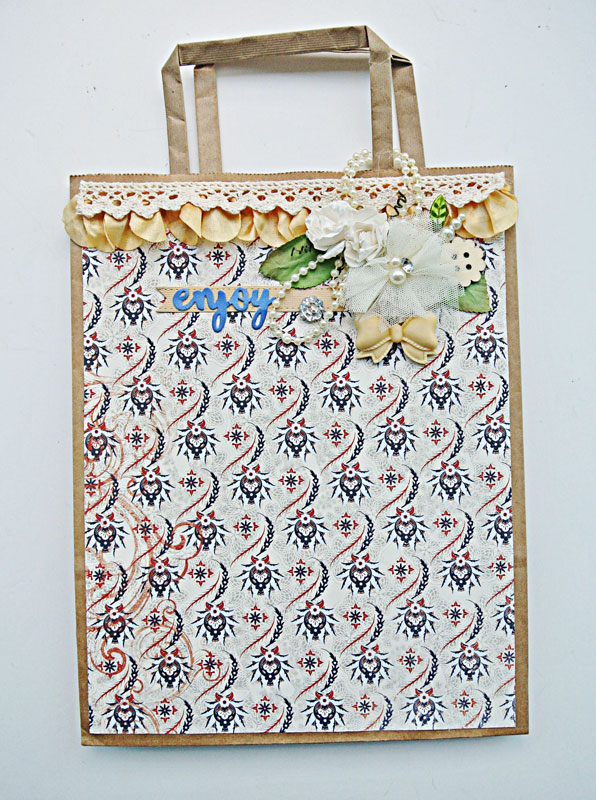 Since July this year, I've been obsessed with making sweet treats from scratch. Really. :)
Free time is spent looking at recipes online, reading through the reviews, buying the ingredients and testing them out on weekends.
So far, I've made pancakes, panna cotta, brownies, bundt cakes, banana bread, chocolate chip cookies, cheesecake, marble cake and madeleines. The Gangster Gang [
aka nephews + niece
] have been instrumental in giving feedback...you know... by devouring everything I make in a flash. *LOL*
Of course, the next step would be to share [
split the calories..haha
] the sweet treats I make with others...and packaging them in something pretty - like a decorated paper bag. *winks*
These are super easy to make and can be stored away flat until you need to use them.
A piece of patterned paper, some pretties from Maya Road and the help of a hot glue gun....and I'm all done!
P/s: Do you have any fave recipes to share with me?

Pin It